Have you ever caught a stranger photographing your home and wondered, "Why would someone be photographing my house?" There are a number of positive reasons why someone would be taking pictures of your home, so don't jump to the worst-case scenario just yet.
You just noticed someone snapping photos of your home when you peeked out the window! He vanished from view before you could go and inquire as to why. Does that ring a bell? You're now asking yourself, "Why would someone be snapping photos of my house?"
The most typical reason someone would be taking photos of your home is an appraiser looking for comparables. But, there may be other explanations as well, such as someone simply drawing design inspiration from your house or a real estate salesperson using BPO.
Have you ever caught a stranger photographing your home and wondered, "Why would someone be photographing my house?" There are a number of positive reasons why someone would be taking pictures of your home, so don't jump to the worst-case scenario just yet.
Continue reading to discover all the reasons why someone might photograph your home, the corresponding laws, and lastly, what you can do to stop it.
11 Most Likely Reasons Why Someone Be Taking Pictures of Your House
1. Someone Looking for Design Inspiration
It's possible that someone was mesmerized by your home's hues. Perhaps perhaps your home's or your front yard's distinctive design drew their attention.
They may have stopped to snap pictures of your property to save it for later use as a source of design and landscape inspiration.
2. An Appraiser Taking Photos of Comparables
An appraiser is a person who establishes an asset's market worth, particularly in the real estate sector. The appraiser's job is to use information from observation, statistics, facts, and other sources to determine the fair market value of an asset.
In most cases, the buyer's lender must assess your home before issuing any loans when you sell it. The role of the appraiser is to examine the house's inside and exterior. So, they can be taking pictures to support their conclusions and judgments.
Also, the appraiser might need to evaluate a home in your community. Thus, they might be photographing your house for comparison (as reference points).
Have you recently purchased a home? The value of your home may then reflect the real state of the market in your neighborhood. It's possible that the appraiser wanted to take pictures for their report's comparable sale.
3. You Applied For a Loan Modification
Once you've requested a loan modification, your lender might send someone to assess the state of your house. The worker will probably take pictures of your house, the street, and the surrounding area.
Lenders are better equipped to respond to loan modification requests if they have additional details about the condition of your house. It is customary to take photos after submitting a request for a loan modification, so there is no need for concern.
4. An Appraiser Is Taking Photos For Property References
The value of properties is determined by appraisers in the real estate sector. An appraiser will take pictures of the house when determining the fair market value of it. They won't, however, enter your property to take a quick picture of the area.
An appraiser will also take pictures for comparables if a home is selling nearby. They will snap a picture of your property if it resembles the house they are selling.
5. You Are Facing a Foreclosure
Are you in danger of losing your house? When a mortgagor is unable to make their mortgage payments, the action of foreclosure simply refers to taking ownership of the mortgaged property.
There is a good probability that the lender will want to know the status of your home if it is going through this process. In most cases, only an exterior photo of your home will be taken in this situation. On occasion, though, you might be asked to consent to the lender's contractor taking pictures inside the house.
Every time you permit someone to take pictures of your home, especially inside, as a responsible homeowner, make sure they are properly licensed to do so.
7. HOA Taking Photos of a Rule Violation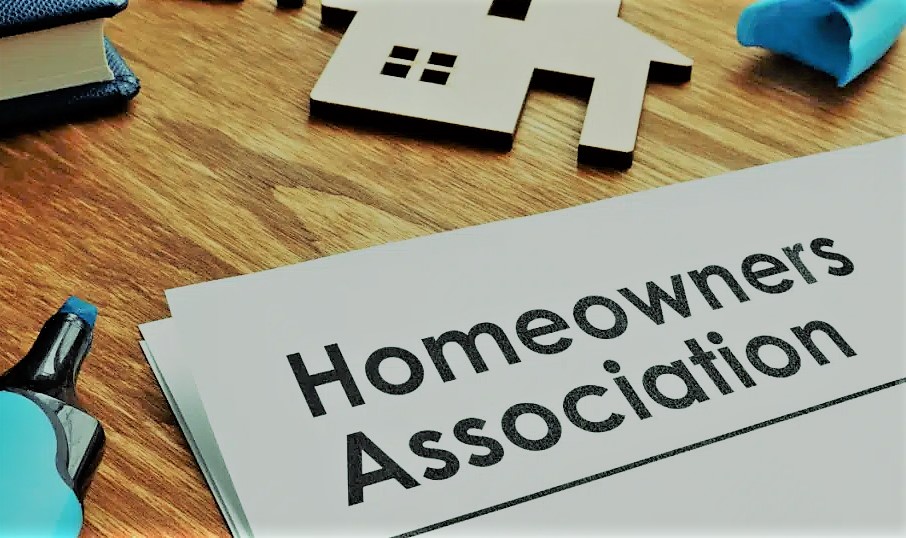 A homeowners organization will have regulations that residents must abide by in addition to municipal legislation. A HOA member may snap pictures of your house as proof of a rule violation if you break it.
You might be able to discuss the issue with a member of the HOA, depending on the HOA. A large neighborhood, on the other hand, is less lenient and will often charge you a fine for each infraction.
8. A Scammer Taking Photos of Your House
It's possible that your attractive home has started to attract rental scammers. The con artists can snap images of your home, post them on social media or home-renting apps, and then demand money up front or as a deposit from prospective tenants before letting them inspect the property.
According to a 2018 ApartmentList.com research, 5.2 million American tenants had their money stolen by rental fraud, and 43.1% of renters had come across listings that they felt were false.
As a homeowner, it is your responsibility to educate yourself on how to spot and avoid rental scams in order to safeguard yourself against fraud.
9. Someone is Planning a Fraudelant Home Listing
Posting a real estate listing on services like Craiglist or Facebook Marketplace is regrettably one of the most prevalent frauds. The con artist will take pictures of your house and upload them to various online markets in an effort to find unsuspecting victims.
The con artist will try to persuade someone who wants to buy the property to make a down payment for it online. The victims are perplexed when they enter the house because it is already occupied.
9. A Criminal Targeting Your House
The last reason someone would photograph your home is because it might be a target for a burglar or criminal. And since this factor is the one that raises the most anxiety and worry, it is crucial to take the necessary safeguards to prevent this problem.
Did you realize?
In the US, a home burglary happens every 15 seconds! That implies there are almost 4,800 burglaries every day. (Entering a building with the intent to commit a crime, especially a theft, is referred to as burglary.)
It is better to take safety precautions if you observe a highly suspicious person and none of the above-mentioned reasons apply.
The best course of action is to call your local non-emergency police department as soon as possible to report the occurrence and your concerns.
Look for clues in this video that someone is watching your home.
Read Also:
10. A Realtor is Helping You Sell Your Home
A real estate agent will do their utmost to sell your property by taking high-quality images if you're trying to sell your house. In addition to taking pictures for a conventional listing, a realtor can also take pictures for a Broker Price Option.
The value of the property will be estimated informally using these pictures. Someone you don't know could be sent by a real estate company to take these pictures. Yet they'll probably be eager to tell you why they're snapping pictures.
11. Someone Appreciates the Design of the House
A stranger snapping photos of your house might be a scary situation, but occasionally they mean well. No matter if it's the exterior of your home or the landscaping, some folks will take pictures for design ideas.
After taking a few pictures, they will probably continue going, and you won't see them again. You can interpret the scenario as a compliment if you don't see them again. When taking images, it's best to assume that the subject isn't trying to hurt you.
12. You Are Facing Foreclosure
If you have received a notice of foreclosure, the lender needs to know how the property is doing. A photographer will be dispatched as part of the procedure to take pictures of the home's outside and inside.
But before taking any pictures, the photographer will need to see the inside of the building. It's crucial to get identification before allowing anyone to take pictures of the inside of your home.
What to Do If Someone is Taking Pictures Of Your House
If you see someone taking photos of your home, you should first gently inquire as to their reason for doing so. Most issues may be resolved through communication, which also clears up any confusion regarding objectives.
The best course of action would be to request to see their credentials for a company like an insurance or real estate firm. Ask for the name of the business they work for so you may speak with their boss if they don't have any identification.
You should install cameras and alarms to increase the security of your home in case of an occasional bad encounter. You should call the authorities and find a secure place to flee if you see a strange car and the driver poses an immediate threat.
Can Someone Take Pictures of My Property Without My Consent?
Generally speaking, a stranger is permitted to snap pictures at any public or private location that they own or rent, according to FindLaw.com. On the other hand, if someone is on someone else's private property, the photographer needs to get that person's permission.
You could now be worried about your right to privacy. Nonetheless, LegalDefinitions.co emphasizes that as long as the photo is taken from a public location, it is permissible to take images of someone's home's exterior.
someone stopped in front of my house and took a picture Anyone could easily take a picture of your property if the outside is plainly visible from the street. There are, however, a few exceptions that apply to this situation.
Trespassing is defined as entering someone's property without permission, hence it is illegal to snap pictures of private property while doing so.
Even if the photo was taken in public, using it for commercial reasons is a different matter because it may result in a number of problems.
Potential charges may arise if the person's goal in spying on someone outside of their house is to harass them.
Frequently Asked Questions
Should I Report Someone Taking Photos Of My House?
Most of the time, if someone is not trespassing, taking photos of your home is totally lawful. If they enter your property and violate your privacy, you can report them. You can also report someone for using pictures of your home without permission if you see them online.
Why Would Police Take Pictures Of My House? or Why is the city taking pictures of my house?
On publicly owned property, everyone has the right to snap pictures without asking. On the other hand, you cannot trespass on private property or post pictures online without authorization. Police may prosecute you with trespassing if they discover you taking pictures. If you plan to take pictures of someone, we always advise getting their consent.
What's The Law on Taking Photos Without Permission?
On public property, everyone has the right to snap pictures without asking permission. But, you are not allowed to enter a private property without permission or use the pictures online. If the cops find you taking pictures, you could be charged with trespassing. When photographing someone, we always advise getting their consent.
Is taking pictures of someone's house harassment?
In general, taking pictures in any public or private space that one owns or rents is acceptable. In most cases, you need the owner's permission to take images while on someone else's private property.
Why do strangers take pictures of houses?
Why would a random person photograph your house? Many strangers have captured images of my house. In addition to the obvious response of a real estate agent wanting to sell your home, it's also possible that they find it appealing or want to use it as a reference for another reason.
Why would someone take a picture of my front door?
The first is that they adore your door. Maybe there's a specific detail they want to reproduce. It is also typical to take a picture to record a delivery. Maybe even just your house number to be remembered.
Why would the county take pictures of my house?
A real estate appraiser taking a photo for "comps" on a home sale in your neighborhood or your county, which maintains property tax records, is another possibility.
Conclusion
In conclusion, an insurance or real estate company is probably taking photos of your home if you catch them. When you see someone taking pictures, you can ask them for identification and proof of their reason for doing so.
It would be better if you remained wary of strangers and refused to let them inside your house, though. Install security cameras to watch over your property if the images continue to be a problem.
In summary, if you observe someone taking photos of your home, it's probably an insurance company representative, a real estate agent, an appraiser, or just a random person seeking for design ideas. But nothing should be taken carelessly.
Take all possible precautions on your end if you spot someone acting very suspiciously, and report the event to the authorities right aw
FAQ
can someone take pictures of my house without permission,
can someone take pictures of my property without consent,
reasons why someone would take pictures of your house,
someone was taking pictures of my house reddit,,
what does it mean when someone takes a picture of your house,
what to do if someone is taking pictures of your house,
who would be taking pictures of my house,
why did someone just take a picture of my house,
why is someone taking pictures of my house,
why was someone taking pictures of my house,
why would my landlord take pictures of my house,
why would someone be taking a picture of my house,
why would someone be taking photos of my house,
why would someone be taking pics of my house,
why would someone be taking pictures of my home,
why would someone be taking pictures of my house,
why would someone be taking pictures of my house at night,
why would someone be taking pictures of my house for a long time,
why would someone be taking pictures of my house for free,
why would someone be taking pictures of my house for me,
why would someone be taking pictures of my house for sale,
why would someone be taking pictures of my house from satellite,
why would someone be taking pictures of my house from space,
why would someone be taking pictures of my house from zillow,
why would someone be taking pictures of my house getting struck by lightning,
why would someone be taking pictures of my house gif,
why would someone be taking pictures of my house google,
why would someone be taking pictures of my house google earth,
why would someone be taking pictures of my house google maps,
why would someone be taking pictures of my house gta 5,
why would someone be taking pictures of my house gta online,
why would someone be taking pictures of my house has no power,
why would someone be taking pictures of my house hidden,
why would someone be taking pictures of my house hoarding,
why would someone be taking pictures of my house in florida,
why would someone be taking pictures of my house in my dream,
why would someone be taking pictures of my house in real time,
why would someone be taking pictures of my house in texas,
why would someone be taking pictures of my house kate bush,
why would someone be taking pictures of my house kate bush lyrics,
why would someone be taking pictures of my house keys,
why would someone be taking pictures of my house law,
why would someone be taking pictures of my house legally,
why would someone be taking pictures of my house license plate,
why would someone be taking pictures of my house look better,
why would someone be taking pictures of my house lyrics,
why would someone be taking pictures of my house meaning,
why would someone be taking pictures of my house meme,
why would someone be taking pictures of my house multiple times,
why would someone be taking pictures of my house multiple times a day,
why would someone be taking pictures of my house my property,
why would someone be taking pictures of my house myself,
why would someone be taking pictures of my house off,
why would someone be taking pictures of my house off early,
why would someone be taking pictures of my house off the market,
why would someone be taking pictures of my house on facebook,
why would someone be taking pictures of my house on google maps,
why would someone be taking pictures of my house on my property,
why would someone be taking pictures of my house phone,
why would someone be taking pictures of my house plans,
why would someone be taking pictures of my house plants,
why would someone be taking pictures of my house private property,
why would someone be taking pictures of my house privately,
why would someone be taking pictures of my house property,
why would someone be taking pictures of my house public,
why would someone be taking pictures of my house questions,
why would someone be taking pictures of my house quickly,
why would someone be taking pictures of my house quiz,
why would someone be taking pictures of my house quizlet,
why would someone be taking pictures of my house quora,
why would someone be taking pictures of my house through my phone,
why would someone be taking pictures of my house title,
why would someone be taking pictures of my house to buy another,
,,
why would someone be taking pictures of my house today,
why would someone be taking pictures of my house uk,
why would someone be taking pictures of my house vandalism,
why would someone be taking pictures of my house via email,
why would someone be taking pictures of my house via internet,
why would someone be taking pictures of my house via wifi network,
why would someone be taking pictures of my house video,
why would someone be taking pictures of my house zillow,
why would someone be taking pictures of my house zillow listing,
why would someone be taking pictures of my house zoning,