Most of the cameras and lenses I've bought since I started taking pictures have been utilized.
Although there are few exceptions, most cameras and lenses only have one-year guarantees, and since some used equipment sellers offer six-month warranties, the extra half-year is frequently not worth the price difference (in my opinion). Of course, certain products are only offered used, such as vintage or discontinued cameras and lenses.
Additionally, I seek for an open-box item when I want to test out a camera to see how it performs for me – I don't like returning brand-new cameras out of pure preference.
All of the companies listed below have come under my attention; some more so than others.
Where to buy used Cameras
Here are the top  shops to consider when looking for your next piece of equipment, listed in alphabetical order. Naturally, all of these places provide equipment that goes much beyond just cameras and lenses!
Best place to buy used camera lenses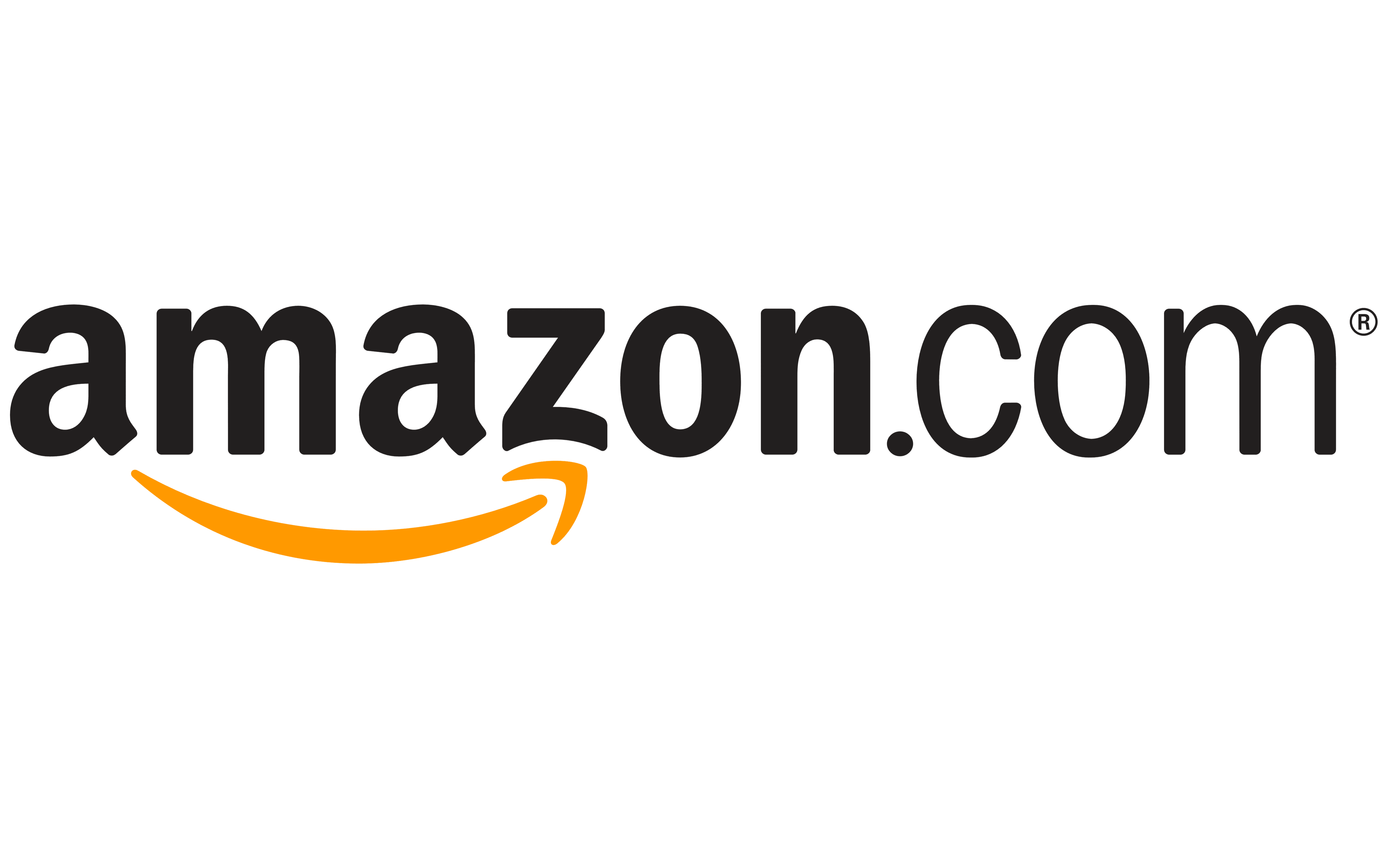 The majority of the photography gear you require is available brand-new on Amazon.com. Nevertheless, you'll also have the option to buy something that someone else has used but opted to sell.
Used second-hand photographic equipment sold on Amazon comes from different countries and is available in a range of conditions. You may be eligible for free delivery in some cases, but you may also have to pay to get something sent to you.
Amazon is accessible in a number of nations, including the US and the UK. You could still be able to use it in certain locations where it isn't offered; for instance, Danish residents can use the German version and pay for international delivery.
My all-time favorite retailer of photo and video gear is Adorama. I can confidently tell that after hundreds (if not thousands) of purchases and tens of thousands of dollars spent with them, I have a good amount of experience, including dealing with returns and its outstanding customer service team.
Their used department has the best selection of digital cameras and lenses of anyone on this list, in my opinion. There is always a ton of secondhand equipment available at Adorama, and new equipment is constantly being added. The best part is that it frequently offers exceptional discounts along with very, very good prices.
Ratings range from X (for parts only) to F (fair, which indicates it has certain flaws) to E+ (Excellent Plus). With the exception of a thirteen-year-old Sigma DP1, I have only had fantastic experiences with products ranging from G (Good, barely above Fair) to E+. It was not even a hassle because returns to Adorama are so completely flawless.
READ ALSO: How To Start A Photography Side Hustle
The VIP360 program is one of the nicest aspects of Adorama, not just its usage section but the entire website. If you order a significant number of photography or video equipment, it is well worth the $49.99 yearly fee. The main advantages include free 2-day shipping on thousands of new items, a 60-day return policy instead of the usual 30-day policy, a year's worth of "drops and spills" protection (applicable only to new items, with some exclusions), attentive customer service, and early access to discounts and sales. Oh, and with VIP360, return shipping is also free. As a result, even if you just change your mind but the goods is not damaged, you still owe no shipping costs.
Any used photo item available from Adorama
Best Place to Buy Used Cameras
There isn't much that needs to be mentioned regarding eBay's operation because I'm sure everyone is familiar with it. It is arguably the most divisive choice on our list; some people despise it and would never use it, while others (like myself) think it's a fantastic resource for a wide range of various circumstances.
The best price and the widest selection of possibilities for any particular item may be found on eBay at any given time. It's possible that eBay is the only site where you have a chance of finding what you're searching for if you're seeking for specific products like vintage lenses, cameras, and accessories as well as uncommon or specialized items.
The possibility of scams or suspicious vendors accounts for a large portion of people's concern about eBay. This is a fully reasonable issue, but as a consumer, you shouldn't be too concerned about it. The buyer protection system on eBay is so strong that, in my opinion, sellers are actually at greater risk on the site than buyers. In almost all cases, the retailer will support the customer.
You may simply make a claim if there are any problems with your item, and eBay will reimburse your money whether the seller accepts the return or rejects your claim. However, before making a purchase, you should carefully read every description and review every image offered. based on my vast expertise of over
The majority of eBay vendors (including those on this list who also sell on eBay) do not offer warranties on things sold through the website, unlike every other company on this list. Once more, if you have any questions about the terms, carefully read the listing and/or get in touch with the seller. If your purchase is not what you ordered, doesn't come, etc., you have 30 days to file a claim directly with eBay.
It is important to note that eBay is the only business on this list that is NOT an approved dealer for Nikon, Canon, Sony, etc., along with the MPB stated below. If you are a member of NPS (Nikon Professional Services), for instance, this could be significant as it could impact the
Most of us are probably familiar with B&H Photo Video. It is perhaps the biggest retailer of photos and videos in the US, if not the entire world. It does feature a respectable used category, even though the majority of its seemingly unlimited options of products and brands are new stock.
B&H, which is based in New York City, is situated less than two miles from Adorama, its closest rival both geographically and conceptually. The shop has a sizable superstore that receives thousands of daily visitors. You can look through its used equipment in person if you're fortunate enough to do so. Additionally, you may deliver returns and pick up online items in its actual location, frequently the same day.
The used section is not quite as strong or as inexpensive as Adorama, for example. The merchandise of B&H changes less frequently, and its rating scheme is less clear. Along with the numerical grade, which varies from 7 to 10, there is frequently a remark, such as "Moderate Wear," "Well Used," or "Little to No Signs of Wear."
Used equipment from B&H will still include the same high-quality customer service and free expedited delivery when you spend more than $49. Used equipment comes with a three-month parts and labor warranty and may be returned for any reason within 30 days.
READ ALSO: How to use a Wide Angle Lens with Macro Nikon
One of the most well-known and respected places to find used photography (and some video) equipment is KEH Camera, the largest pre-owned camera store in the United States, which is located just outside of Atlanta. It is one of my go-to places when I'm shopping for my next piece of gear because of the excellent rates, outstanding customer service, warranties, and vast selection of used stuff. There isn't anything it doesn't include, including 35mm, large format, DSLR, mirrorless, and loads of auxiliary stuff.
With everything organized into distinct categories and a variety of search filters on the left side of the screen, the website is simple to browse and navigate. Its ratings range from "Like New" to "Ugly"; also, there is a "As Is" rating, which essentially implies "for parts only." The "bargain" grade, which is just above "ugly," is frequently similar to what many eBay sellers would rank as "Excellent++" or "Near Mint," making it one of the harshest rating systems available. I've even purchased hundreds of "ugly" lenses, the most of which just had minor aesthetic flaws but were optically great or good.
KEH's website regrettably lacks product photographs, therefore you can only evaluate its things based on the reviews.
On bargain grade or higher products, KEH provides a 180-day warranty, a 21-day return window, and free delivery for orders over $49.
should i buy a used mirrorless camera
In this case, LensAuthority, a division of LensRentals, was our first pick. However, as Petapixel revealed in November of last year, LensRentals decided to combine the two into one website. This is unquestionably a smart move because, even if you knew about LensRentals, it was a little challenging to find LensAuthority unless you were already familiar with it.
After every loan, LensRentals puts every piece of equipment through a stringent X-point inspection, cleaning, and provision program, enabling them to claim to have the lowest failure rate in the rental industry. Naturally, before being placed up for sale, the equipment undergoes the same exclusive examination procedure.
If you want to buy something or see what's available to buy, you can visit the LensRentals website as you normally would if you want to rent something. Each product page has a "Buy" button in the top right corner. You will be directed to a page that details all of the bodies and lenses that are offered for sale by clicking that.
There will be an overall rating for each item, such as "excellent" or "good," as well as sub-ratings for appearance, functionality, and shutter count (for cameras). Lenses will have a "Glass" rating rather than a "Shutter Count" rating.

One of the biggest providers of both new and used equipment in the US is Robert's Camera (hereinafter referred to as Used Photo Pro), situated in Indianapolis. One of the greatest in the nation is its used section, which has its own customer care line and distinct website.
I have shopped at Robert's for thousands of goods over the years and have been to its store dozens of times, and every time I have, they have been nothing but the most helpful and polite people. Issues are resolved quickly and painlessly by customer support.
I have shopped at Robert's for thousands of goods over the years and have been to its store dozens of times, and every time I have, they have been nothing but the most helpful and polite people. Issues are resolved quickly and painlessly by customer support.
Used Photo Pro offers a wide range of products, including tripods, camera bags, and vintage 35mm, medium format, and large format cameras and lenses in addition to contemporary digital cameras and lenses.
Grades range from Mint to Inoperable. Each item's website includes a summary of what each grade implies as well as, as previously indicated, access to images. In terms of what you are buying, the retailer is as clear as it gets. In fact, out of the thousands of goods I bought from them, only one had a problem, and the return process was simple.
All items at Used Photo Pro come with a six-month warranty, with the exception of those with a "poor" or "inoperable" rating. All items—with the exception of those rated Inoperable, Poor, or Fair—are eligible for free shipping.
If there is one complaint about Used Picture Pro, it is that ever since its revamp, the website loads pages painfully slowly, almost too slowly to be acceptable. But, be patient because it is an excellent resource. Although I check it frequently throughout the day, I do hope the store resolves that problem because it would greatly improve my experience.
MPB is a significant used-goods retailer that serves the needs of photographers and videographers. The company wants to lower the environmental impact of new technology while making it more economical to produce excellent content.
You may find a wide selection of camera bodies and lenses for several brands, including Fujifilm, Nikon, and Leica, on the MPB website. Both DSLR and mirrorless cameras are available for selection.
MPB may be able to buy or trade your old equipment for new equipment if you wish to reduce costs even more. After you've submitted your item for sale, a courier will pick it up at no cost to you.
MPB primarily ships to and from the UK and EU.

Swappa completes our ranking of the top websites for used photos. You can find a wide variety of equipment available, including GoPros and fixed-lens cameras, on this marketplace that allows user-to-user purchases.
Swappa only offers domestic shipping because it is difficult or even impossible to send internationally.
FAQ
is it safe to buy a used camera?
That could seem hazardous because you're unsure of how well the camera will function or whether you'll spot any damage or potential problems. We advise purchasing from a reliable company that not only inspects equipment before reselling it, but also provides a warranty on its used goods, in order to allay worries like these.
What to keep in mind when buying a used camera?
What to Think About When Purchasing Used Cameras and Equipment
Make Sure You're Actually Getting a Good Deal
Record Test Footage.
Read Reviews for Common Problems.
Check the Sensor.
Check Shutter Count (If Applicable)
How do I know if my used camera is good?
The definitive manual for purchasing old camera equipment
Lens quality. Wondering how to check a second hand lens?
Check the latches and doors.
Battery quality and life.
Screen and viewfinder.
Check inside and outside of the camera.
Sensor.
Check the shutter count.
Year of make depending on the type of camera
How many years can a camera be used?
Considering that the technology is just 20 years old, cameras typically endure between 5 and 10 years.