Best Camera For Music Videos
Best Camera For Music Videos
Let's face it: a poorly designed music video may be the single most important reason for many artists' failure to achieve fame. Unfortunately, we place greater emphasis on the music video than we do on the melody, placing additional pressure on filmmakers to convey their ideas effectively on camera. They will require professional filmmaking equipment, particularly a professional camera, in order to produce the ultra high definition video that fans are clamouring for.
Every price range is represented on our list of the best cameras for music videos, with a number of products in each category. We have products from well-known brands, such as Canon, Panasonic, and Nikon, that will provide you with an incredible shooting experience. With their remarkable ergonomics and dynamics, these brands have completely rewritten the rules of the video camera market as we know it. In addition, we've included a buying guide as well as a FAQ section to address some of the most frequently asked questions.
1. Sony a7S II E-mount Camera with Full-Frame Sensor
See the Sony a7S II Spec
12megapixel, (35.6 x 23.8 mm) Full frame Exmor CMOS sensor.
Supreme light sensitivity to ISO 409600.
Internal 4k UHD recording, full pixel readout, and no pixel binning.
5-axis image stabilization to handle camera shakes.
It is built-in Wi-Fi connectivity.
The fast and accurate autofocus system with 169 focuses points.
120fps Full HD recording.
Pro filming features like S-Gamut3.Cine/S-Log3.
With outstanding low-light performance and a wide dynamic range, it is an absolutely stunning camera for shooting music videos. In short, it has everything that passionate photographers and videographers look for in a camera. When it comes to filming, the Sony a7s ii will perform above and beyond its competitors.
Features:
With this model, you can now record in UHD 4K resolution. It is capable of recording in 4K at 30 frames per second and Full HD 1080p at 120 frames per second.
In addition, Sony has increased the number of Autofocus points in its new model. There were only 25 focus points in the A7s, but there will be 169 focus points in the A7s II, which is a significant improvement over the previous model. Sony has equipped this camera with a 2x faster autofocus response in video mode, which is ideal for film enthusiasts.
Design:
When Sony designed this model, they kept in mind the needs of photographers who like to shoot at night or in low-light situations. In such situations, the performance of the Sony a7s ii is outstanding; you can capture cinematic footage that is free of grain with this camera.
It has a solid feel in the hands and is well-constructed, just like the rest of Sony's full-frame mirrorless camera offerings. In terms of build quality, it is more durable than Sony's A7s original version.
The only aspect of Sony's design that could be improved is the placement of the recording button, which should be closer to the centre of the thumb grip rather than at the corner. It becomes irritating, but fortunately, there are customization options included, so it can be assigned to a different button if necessary. Overall, everything appears to be in perfect working order.
Performance:
It is not incorrect to state that Sony has delivered the A7s ii as one of the best cameras available on the market for filmmakers/cinematographers and professional video makers, as well as for still photographers.
It produces exceptionally fine details in video mode, which is made possible by the BIONZ XTM image processing engine. Additionally, in addition to S-Log2, Sony has provided additional recording features such as -Log3 Gamma and S-Gamut3; these features assist cinematographers in further improving video quality and moderate it more in the post-production phase.
It is extremely beneficial to have the 5-axis steady shot image stabilisation when shooting videos with the camera. We can get smooth cinematic footage and dolly shots by using this camera body in conjunction with a gimbal, which reduces camera shakes to an incredible degree.
As previously stated, you won't have to be concerned about grainy or low-quality footage when shooting in challenging lighting conditions because the camera's sensors are extremely capable in such conditions. Sony has specifically designed this camera body to be used in low light conditions, so it will perform well in natural street lighting as well as indoors in a dark room. It will not be incorrect to refer to it as a monster of low light. If you want to achieve film quality that is comparable to that of a professional studio, this is the shot to use.
3. Canon EOS 5D Mark IV Full Frame Digital SLR Camera Body
See the Canon EOS 5D Mark IV
7.0 frames per second continuous shooting speed
61 point AF system
expanded vertical coverage of 41 cross points
ISO range 100 32000 and 50 102400 expansion
4K video recording at 30p or 24p
in-camera still frame grab of 8.8 MegaPixel images
Built-in Wi-Fi and GPS
Superb Dual Pixel CMOS AF for responsive and smooth AF during the shooting
62 million dots, low-reflection 3.2-inch Clear View LCD II monitor
150,000-pixel RGB+IR metering sensor for precise exposure metering
Built-in NFC technology for a virtually seamless connection
Canon is one of the most well-known camera companies in the world, and it is one that everyone is familiar with. Each product contains outstanding features that are tailored to your specific filmmaking requirements thanks to their technical expertise that spans several decades. A significant number of improvements and enhancements have been made to the Canon EOS 5D Mark IV, making it the most recent successor in the Mark series.
Design
Even though the Mark IV makes use of Canon's flagship AF system, the coverage area has been expanded significantly. In addition to excellent subject identification and tracking, it has improved metering and flicker detection thanks to a 150000-pixel RGB-IR metering sensor.
Due to the fact that we purchased this camera specifically for the purpose of filming music videos, the 4K video capture feature allows you to record in either 24 or 30p at a 1.64x crop. Aside from that, the 4K frame grab allows for still photography at a speed of 30 frames per second. With a Digic 6+ processor, Canon's 30.4-megapixel CMOS sensor captures high-resolution images. Af points are located at 61 locations, which is the same as the 1D X Mark II, with vertical coverage increased by 24%. As an added bonus, a centre point sensitive to -3EV is available in the One Shot (AF-S) mode, whereas this is only -4EV available in the Live View mode.
The mirror mechanism is yet another improved feature of the Canon Mark series. The previous model was equipped with a spring driver mirror, which would impact the top plate and cause vibrations to occur. It is equipped with an electronic motor driver mirror, which slows the camera down at the end of each shooting session in order to minimise vibrations.
Performance
With the introduction of their first full framer, Canon has exclusively blessed this model; it maintains continuous focus throughout the Live View mode while taking still images. It provides precise focus even when using a fast lens thanks to the technical advantage of Dual Pixel AF. An additional issue that most cameras encounter is that the focus frequently shifts; however, thanks to Canon's "Face Detect+Tracking mode," the focus is maintained on the original subject.
Besides that, Canon provides filmmakers with a relatively unique feature known as Dual Pixel Raw, which distinguishes it from other well-known cameras. The majority of people may not realise how critical it is to improve the shooting experience in specific situations. A 30MP image is captured by each of the two photodiodes located at each pixel, yielding two images totaling 30MP resolution. The older models would combine the two signals; however, the EOS 5D Mark IV keeps them separate, allowing for minor adjustments and ghosting reduction to be accomplished. Furthermore, it makes a significant difference when you are editing your photographs using Canon's Photo professional editing software.
Style of Photograph with Fine Detail
Unique to Canon's latest camera, this function provides enhanced sharpness by allowing users to control the strength, fineness, and threshold parameters individually. There are some parameters that are similar to those found in Adobe Photoshop and Canon's DPP software, while the other settings allow you to fine-tune the images in a subtle way.
2. Blackmagic Design URSA Mini 4.6K Digital Cinema Camera
See the Blackmagic Design URSA
Super-35mm CMOS Sensor
4608 x 2592 Video up to 60p
Ready-to-Edit ProRes 444 + 422 Recording
features:
Cameras are expensive, and each model does not cater to the specific needs of each photographer. We went out and bought a camera so that we could shoot our music video.
After conducting a market survey, we discovered that the majority of customers preferred the affordable Blackmagic URSA Mini 4.6k Raw cinema camera. Because of its small size, we were unable to determine the exact reasons for its widespread popularity at first. However, after putting it to use, we realised why.
Design – cheap camera for music videos
If there is one word that can be used to describe this camera, it would be versatile. Not only can it be configured for single-operator operation, but it can also be configured for use by a large group of people. It is very flexible. This level of quality is ideal for those who are filming a music video. The top handle allows users to shoot videos while holding the camera in their hands, and the comfortable yet supportive base makes it ideal for shooting videos from the shoulder.
URSA provides us with a RAW image that is 16-bit and 4608 pixels wide, which is more than enough to make us fall in love with it. It is equipped with a Super35-sized sensor that captures approximately 15 stops of dynamic range, which is quite impressive for such a low-cost camera.
However, despite the fact that it is larger and heavier than most best camera for music videos 4k 2021 other cameras on the market, it allows you to unscrew the viewfinder and side grip to make portability easier, while the quick set up reduces the amount of hassle. Furthermore, it is equipped with a large flip-out LCD screen that is simple to navigate through the menu system. In addition to the three buttons on the side grip for start/stop, auto exposure, and autofocus, the LCD screen has two additional function buttons for controlling shutter, white balance, ISO, toggling colour bars, and a LUT display on the outside of the screen.
Performance= what's the best camera for music videos
When purchasing a camera, it is important to consider a number of factors in order to determine the overall performance of the device, with speed being the most important of these. When using a PL or Canon EF mount, you can record at 120 frames per second at 1080p and 60 frames per second at 4.6K. Other formats, such as ProRes 444 XQ and 444 as well as 422 HQ and 422 LT, and Proxy, record at a lower bit depth than CinemaDNG RAW, which produces an image that is 16-bits in size.
In addition to resolution and dynamic range, everyone was taken with the camera…. Because the manufacturers claim to capture 4608 x 2592 pixels in a single frame, which is significantly higher than the average 4k pixels found in most cameras, they promise that your music video will look incredible.
The "Film mode" is a special mode of operation.
The fact that we had to use the camera solely for the purpose of filming our high-quality music video made this mode extremely useful. Because of the low contrast and log image appearance, it makes the most of the dynamic range available on a given sensor.
4. Sony Alpha a6000 Mirrorless Digital Camera
See the Sony Alpha a6000
24 MP APS C CMOS sensor
Focus Sensitivity Range: EV 0 to EV 20
Hybrid AF with 179 points focal plane phase-detection
25 contrast-detect points
Up to 11 FPS continuous shooting
1200-zone evaluative metering
3-inch tilting LCD with 921,000 dots
BIONZ X image processor
Characteristics: Who hasn't heard of Sony and its incredible line of electronic accessories before? The Sony Alpha A6000 is an excellent choice for those who need to shoot professionally.
Design
The A6000's pronounced grip makes it relatively easy to hold, even if you're using the camera solely in one hand to operate it. Furthermore, the smooth textured exterior provides a firm grip while also providing a pleasing aesthetic touch. The shooting modes are controlled by two dials that are very close to each other on the camera. Despite the fact that this requires more space, shooting becomes much easier, with the risk of making the wrong adjustments reduced to a bare minimum. The second dial is easily accessible with your thumbs. As a result, you can make quick adjustments to your shots while shooting.
Furthermore, there is a small custom button at the top of the screen that allows you to quickly access your favourite settings without having to go through any additional steps. However, the Sony's menu is easier to navigate than the Panasonic's menu, thanks to the thoughtful arrangement of different settings such as camera, custom, and playback options.
Performance – best 4k camera for music videos
Similarly to Sony's other high-performance cameras, the Alpha A6000 captures beautiful videos while also capturing high-quality still images. The images produced demonstrate beautifully saturated and, at times, over vibrant images, which creates a pleasing overall effect.
Furthermore, the filters applied to the image can be changed using the Picture Styles mode: there are several presets available, including landscape, monochrome, and clear. The majority of photographers, on the other hand, adjust the contrast manually. One more useful feature is the ability to save the raw image in case you are dissatisfied with the finished product. The A6000 is equipped with a 16-50mm f/3.5-5.6 lens, which covers a wide range of focal lengths while achieving impressive shallow depth of field effects in low light.
When it comes to image quality, the modern 24-megapixel Exmor APS HD CMOS sensor offers on-chip phase detection while covering a larger frame area: there are 179 phase-detect points with 92 percent coverage on the sensor's surface. When you combine this feature with the new Bionx X processor, you can capture continuous shots at 11 frames per second while also tracking your subject.
Read Also: What does camera casey neistat use?
5. Panasonic Lumix DMC-LX5 10.1 MP Digital Camera
See the Panasonic Lumix DMC-LX5
8x Optical Image Stabilized Zoom
0-Inch LCD
1-megapixel CCD
8x F2.0 ultra-wide-angle
24mm Leica DC Vario-Summicron lens
Venus Engine FHD image processor
A good camera is the most important piece of filmmaking equipment for shooting a professional music video. It should have the following characteristics: Its resolution and dynamics can make or break your game depending on how you play it. As a result, it is necessary to take some time to come to a final decision. Panasonic is a name we are all familiar with: it is a leading manufacturer of electronic accessories that range from kitchen appliances to compact cameras. When it comes to DSLR cameras, the Panasonic Lumix DMC-LX5 is an improved version of the Lumix LX3 and a fantastic replacement for your current DSLR.
Design
When a product receives a predecessor, it is not uncommon for people to compare the two products in terms of design and performance to one another. The LX5 is a relatively small and portable camera, making it an excellent choice for filmmakers who want to capture candid and spontaneous moments. Furthermore, it is constructed of a sturdy metal body, which makes it long-lasting and resistant to wear and tear. LX3 made use of a joystick controller to make adjustments to the camera's configuration. LX5 on the other hand has a control wheel that can be clicked. While this feature gives it an advantage over the other models, it also includes a slider to adjust the aspect ratio as well as a simple movie recording button to complete the package. The latter enables you to shoot 720p HD video in the AVCHD or Motion JPEG formats with ease, while the former does not.
Furthermore, it has a 10.1-megapixel sensor and an incredible ISO range of 80-12,800, as well as an f/2 maximum aperture and a 24-90mm equivalent lens with a 24-90mm equivalent focal length of.
Performance – what is the best camera for music videos
To say that the lens's wide dynamic range immediately captured our attention would be an understatement. It brings the depth of field right up to the subject, while the image stabilisation system improves the zooming ability as well. When it comes to exposure, Panasonic's intelligent auto function does a better job than most other models at determining the proper amount of light to use.
As we move forward, Panasonic promises to maximise your satisfaction by providing superior sensor and image processor performance. The photos that are produced are not garish, but rather warm and vibrant, with edges that appear to be quite organic. It is unlikely that you will encounter significant noise production if your ISO is less than 800. A higher ISO, on the other hand, may have a negative impact on the overall colours and details.
We purchased the LX5 in order to shoot a music video, and we were pleasantly surprised by the quality of the footage we were able to capture, especially considering its low price. When it comes to performance, the 720p lens is quite good, with excellent autofocus and consistent movement tracking. While switching between the various shooting modes, you can activate the recording mode by pressing the button on the top of the camera. There are several exposure modes, including Program AE, Aperture Priority, Shutter Speed, and Manual, to allow you to express yourself fully.
6. GoPro Hero5 Black Digital Action Camera
See the GoPro Hero5
Shoot 4k video and 12MP photos
Features single, burst and time-lapse modes
waterproof to 33 feet
time-lapse photo intervals: 05, 1, 2, 5, 10, 30, 60 seconds
Allows you to Preview, playback and trim your shots,
QuikStories Enabled
2-Inch Touch Display
Simple One-Button Control
What Makes GoPro Unique: If you haven't heard of GoPro yet, did you even bother to look around the market? When we say that GoPro is on everyone's mind, we are not exaggerating, especially after the release of the GoPro Hero5 Black. Because of the unrivalled high-quality footage, it is a must-have accessory for sports enthusiasts who enjoy capturing their adrenaline rush. When starting your YouTube channel or filming a music video for your next audio release, this is a great option because it is so flexible.
Design = whats the best camera for music videos
Allow me to speak briefly about its ergonomic design: it has a two-inch bright touchscreen on the back and a smaller screen on the front, both of which are touch sensitive. These are present to provide information about the modes, SD card space and battery power. We were particularly taken with its ability to draw attention to the amount of storage available: we frequently end up sacrificing footage because we weren't aware of the limited amount of space available at the time. Next, there is a red button on the top of the device that is referred to as the One-button control. With a single press, the camera is turned on and begins recording right away. When you need to record situations in the heat of the moment, this feature is perfect for you.
Hero 5 does not have a protective casing, unlike its predecessor, and is waterproof up to a depth of 10 metres. Furthermore, it has a small removable lens on the front that can be used with a variety of filters to improve the quality of the video footage captured. A stylish finish and improved audio quality are provided by the absence of a plastic case. Furthermore, if you plan on taking it underwater, you may want to consider investing in a super-suit for protection.
Performance
The ease with which the camera can be set up and used was the first feature that we noticed. The Capture Smartphone App makes tethering through WiFi a breeze, allowing you to easily adjust the settings, download files, and preview clips without having to go through any additional steps or software. A smartphone is not required to set up the perfect shot because of the rear touchscreen: all you have to do is swipe across the screen to switch frames and access the ProTune settings. The additional voice control makes it easier for you to operate the camera, as the pre-recorded statements perform a variety of functions.
Finally, when it comes to image quality, a little basic photographic knowledge such as fine-tuning exposure, adjusting the ISO and sharpness can make a significant difference in your images and give them the professional touch that filmmakers seek. Aside from that, it is capable of shooting in 4K resolution at 30 frames per second, with the exposure settings being adjusted with the help of the built-in spot metering system.
Canon VIXIA HF G20 Camcorder
See the Canon VIXIA HF G20
10x HD video lens with 8-Blade Iris
5-inch touch LCD
Canon HD CMOS Pro Image Sensor (1/3-inch, 1920 x 1080)
20% improved low-light performance
Dynamic super range Optical image stabilization
cinema-look filter plus nine additional built-in filters
38 different scenes
Features – best camera for beginner music video
out a doubt one of our favourite camera manufacturers, thanks to its innovative features and incredible resolution. Unfortunately, more than just high-quality audio is required in music videos. If your music video isn't up to par, your fans won't be interested in the lyrics at all. We decided to look into the market in order to make an informed purchasing decision after taking this into consideration. The Canon Vixia HF G20, an indie filmmaker camcorder with a slew of innovative features for your convenience, was recommended to us, which was fortunate.
Design
Because of its hassle-free operation and user-friendly ergonomic design, the G20 is ideal for both amateur and professional filmmakers. It is the size of a camera that is the first thing that one notices. Compared to the other Canon models, G20 is a bit larger. This, on the other hand, is not a negative characteristic of the individual. Instead, when using manual controls, it allows for more precise adjustment. Because the G20 is significantly lighter than we anticipated, a large camera does not have to be considered heavy. As a result, it does not cause early fatigue and can be held for extended periods of time.
Combined with the two memory card slots, the camera's built-in storage of 32 GB provides enough space for up to 12 hours of footage, which is sufficient for a full day's worth of shooting. Light entering the lens is monitored through the use of an exclusive lens hood and a manual focus ring. For filmmakers who want to create a slow, vintage-themed video, the maximum frame rate of 30 frames per second provides fairly natural footage.
Aside from that, it has a flip-out 3.5-inch touchscreen LCD that makes use of resistive touch technology and is loaded with features and adjustments to help you get the shot you want every time. Among the controls on the front panel are a smooth-turning focus ring that activates the focus assist mode, as well as buttons for zooming in and out, changing the aperture, and adjusting the shutter speed. When in cinema mode, you can choose from nine different filters, including Cinema Standard (the default), Vivid (the next best thing), Cool (the next best thing), Nostalgic (the next best thing), and Old Movies (the last best thing).
Performance – best camera for music videos 2021
Even though the 1080p resolution is ideal for capturing every detail, we are particularly taken with the camera's ability to capture images in low light situations. Additionally, it has a wide dynamic range and produces excellent colour in low light. In contrast, its sharpness is incredible and does not warrant comparison with even the most expensive models. As an added bonus, it only requires 3 lux to hit 50IRE and is 20% more sensitive when compared to the previous versions, demonstrating its exceptional accuracy. Additionally, when shooting a single continuous video, the battery lasts approximately 111 minutes.
Canon VIXIA HF G40 Full HD Camcorder
See the Canon VIXIA HF G40
Advanced HD CMOS Pro Image Sensor
Improved Low-light Performance
1080/60p MP4 Recording
Built-in Wi-Fi Technology
FTP Transfer Capability
5-inch OLED Viewscreen
10,000:1 Contrast Ratio and EVF
Dual SD Card Slots
Intelligent Optical Image Stabilization System
Features Powered, Dynamic Modes and Auto On/Off
Comes with a High-capacity Battery
Features – best camera settings for shooting music videos
Is this a marketing gimmick in order to introduce a successor model, or is it a genuine effort to improve the customer's experience? The answer may never be revealed. The one thing we do know is that Canon's top priority is to maximise customer satisfaction, and by that we mean providing high resolution and exceptional dynamic range. G40 is the successor to Canon's VIXIA HF G30 camcorder, which was an excellent piece of equipment in its own right.
Design
A professional camera's overall appearance is reminiscent of the VIXIA's. A music video shoot may take place in a number of different locations, which is not unusual. As a result, you'll need filmmaking equipment that can be carried around. Someone who is constantly on the move will appreciate its small size. Furthermore, the small size is ideal for those attempting to capture candid reactions in complete secrecy or for conducting interviews with a small crew. Moreover, a convenient handle, which is particularly well suited to small hands and allows you to balance the camera for steady footage, is another feature of VIXIA.
The 20x high definition optical zoom lens, of course, couldn't be left out of the discussion. When your focal point is within a 23.6-inch radius, it provides a 35mm equivalent of 26.8-576 millimetres.
Also included are coats of advanced elements to reduce glare, floating, and other distracting camera effects on the exterior of the structure. This results in images that are perfectly sharp, clear, and undistorted in terms of representational accuracy. Was there anything else you could ask for? Because of the noncircular aperture of most camcorders, images with a high number of bursts are common. The starburst effect is minimised by using an eight-blade Circular aperture. Therefore, it sheds light on areas that require more attention in order to create a more realistic picture. For more precise control, the lens is equipped with a manual focus ring.
Performance
A video camera's overall performance, specifically its ability to shoot high-definition video, is the most important feature to consider. Enhanced sensitivity for more vivid footage is provided by the new yet advanced HD CMOS Pro Image Sensor, which has an improved signal-to-noise ratio. The 1/2.84-inch, 2.91 Megapixel HD sensor allows you to capture images with a resolution of approximately 2136 13262 pixels. Low-light performance is something that most filmmakers seek, and the G40 provides this capability. It is possible to capture clear and sharp images at night thanks to the improved low-luminance noise rating of +3 dB. Your project will not suffer as a result of the time difference, which increases your productivity.
Recording– what cameras are good for music videos
In order to capture video with G40, you must record it in either MP4 or AVHCD format. It is possible to capture twice as much information while eliminating diagonal noise, resulting in crisper images when using the 1080/60p resolution. Users can download clips as large as 35 Mbps in size from the MP4 format.
Wooden Camera – ARRI Alexa Mini Unified Accessory Kit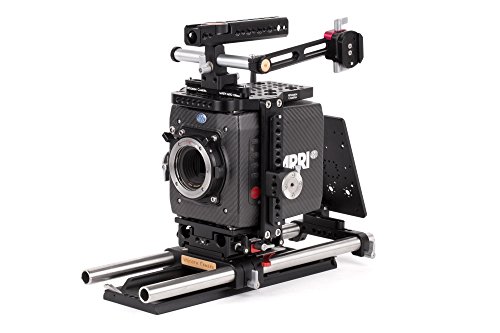 The ARRI Alexa Mini is a lightweight, miniature version of the full-sized Alexa series, which is the gold standard in Hollywood production. In terms of professional quality, it is the best camera available for shooting music videos, as well as for any other type of filmography. Its small size enables users to get up close and personal with whatever they are photographing, as well as capture unique and different angles that are difficult to achieve with larger cameras.
It is designed specifically for the ARRI Mini camera, the ARRI Alexa Mini Unified Accessory Kit is a professional support package for the ARRI Mini camera. This accessory pack contains a number of accessories that help to make the overall user experience even more enjoyable. For example, the Unified Cage (Alexa Mini + LW), which is a form-fitting cage with quick release NATO rosettes and threaded holes for accessory attachment, as well as a camera baseplate that holds two 15mm LW rods at the proper lens height, is one example of what is available.
Lastly, there is the NATO Handle Kit (Plus), which is a quick release handle that attaches to the top plate and features a rotating top grip, multiple mounting points for accessories, an integrated shoe mount, and a rod opening that ranges in size from 15mm to 19mm.
It also comes with a Battery Slide, which is an adjustable battery mount that attaches to the camera using a Rod Clamp (19mm) and holds a V-Mount or Gold Mount plate on the camera.
What We Liked About It – When used in conjunction with the Alexa Mini, this accessory kit adds a significant amount of versatility and functionality to the already excellent ARRI Alexa Mini. It is well worth the investment to purchase the accessory kit in order to improve your experience while shooting with a brand that is recognised throughout the industry.
Music Videos Cameras Buyer's Guide: These Things to Consider When you Buying A Camera For Music Videos
Purchasing a camera for your next music video is a complicated process due to the large sum of money that is required to be invested. Purchasing the incorrect camera, on the other hand, may result in the entire footage being ruined. Our buying guide includes all of the important considerations that should be made before making a final decision on a product.
It is within your financial means.
This is, without a doubt, the most important step in any purchasing process. It's best not to get ahead of yourself and set aside a sum that will not leave you begging for basic necessities in the coming weeks and months. Cameras, particularly video cameras, are prohibitively expensive. However, you are not required to purchase it on an annual basis.
Furthermore, having a limited budget may necessitate making trade-offs on a number of important aspects, which is a significant setback for filmmakers. We recommend that you survey the market, select a few well-known cameras, and then choose the one that is ideal for your job while remaining within your budget. Additionally, it is always a good idea to keep an eye on sales during peak seasons such as the holidays to avoid disappointment.
What kind of camera do you have?
Following the determination of your budget, you should proceed to selecting the type of camera that will best suit the needs of your music video.
Camera on a cell phone
No, we are not making light of the fact that we have included this on the list. The majority of cell phone cameras these days are far superior to the camcorders that are available on the market. Manufacturers such as Apple and Samsung take great pride in their magnificent optical zoom, sharpness, and megapixels, and they also offer incredible 4K video capabilities as an added bonus.
Furthermore, they have built-in image stabilisation, which makes it simple to capture footage, and the software that comes with them allows you to edit videos while on the go. Its most significant disadvantage, on the other hand, is the terrible audio quality. We don't mean to say anything negative. It is, however, nearly impossible to hear a distant subject due to the limited range of the microphone on this device. Some people may decide to purchase a separate audio recorder in order to combat this problem. This is an excellent choice if you want to create videos that are brief and to the point.
Camcorders
If you are a complete amateur, a standard camcorder is the best option for you. Despite the fact that they have fewer features when compared to cinematic cameras, you won't have to worry about being familiar with complicated technical jargon or settings. They have a built-in zoom and autofocus, and the more prestigious models frequently include touchscreen LCD monitors as an additional feature. Because of its portability, a camcorder is an excellent choice for people who are constantly on the move.
DSLRs or mirrorless cameras are both options.
Certainly, we're aware of all of the hoopla surrounding the video quality of DSLRs. They have the ability to function as both still and video cameras, and the outstanding HD or 4k video quality makes them an excellent choice for both photographers and filmmakers. The majority of people purchase interchangeable lenses in order to make better use of their cameras. Due to the poor audio quality, you may need to purchase a separate audio recorder and microphone in addition to the computer. Furthermore, a tripod or stabiliser rig is required in order to avoid shaky footage.
Professional video cameras are available.
According to the name, it is only intended for filmmakers with a lot of experience. Aside from being one level above them, the cinema cameras are still considered the pinnacle of video camera technology due to their high-resolution sensors and interchangeable lenses. Their HD and 4K footage, combined with high-quality built-in audio, makes them ideal for news broadcasts, professional interviews, and music videos, among other applications.
Frequently Asked Questions (FAQs): About Best Camera for Music Videos
When it comes to filming a music video, what equipment do I need?
A: If you're planning on shooting a music video, or even if you're just advising someone, this is a pretty comprehensive list of the equipment you should consider. We recommend that you spend your money wisely on them because each piece is critical in providing your music video with the professional appearance you desire. The camcorder, of course, is the first thing to pay attention to. It records the footage so that you can transfer it to your editor for inclusion in the final piece. The camera market is bursting at the seams with camcorders of all shapes and sizes, from low-cost HD models to outstanding full-HD models. Your choice will be determined by your budget as well as the type of video you are interested in. The use of low-quality HD camcorders for street videos, interviews, and promotional advertisements is also a viable option.
The second point to emphasise is the importance of good video lighting. Even though the majority of expensive cameras require less light to produce high-quality footage, it is always preferable to invest in a video lighting kit to ensure that everything looks professional. Third, a good transportation facility is essential, especially when considering the expensive heavy tools that will be required throughout the procedure. Due to the fact that you will be travelling to a number of different locations, it is critical that you find a cost-effective option that will meet all of your needs. Aside from that, you should bring extra camcorder batteries, a tripod, storage memory, and an external microphone with you on your trip. In most cases, a microphone is not required because the audio from the filming location is not required.
When it comes to video cameras and camcorders, which is preferable?
As a result of the incredible features that each piece of equipment has to offer, this is an ongoing debate. Because of ongoing technological advancements, your camcorder and camera may each contain all of the components necessary to capture a high-quality video recording. When it comes to video cameras, this one is a great all-arounder because it has the ability to take incredible photos as well as produce impressive videos. The majority of modern DSLRs are capable of recording full HD video in either 720p or 1080p resolution. Mirrorless cameras, on the other hand, provide this capability while remaining relatively light and compact. According to filmmakers, DSLRs and mirrorless cameras outperform camcorders in low light conditions due to the larger sensor on DSLRs and mirrorless cameras.
Moving on to a camcorder, which may be your best option due to the fact that they are designed for video recording. First and foremost, it is extremely comfortable to hold in your hand, and the automatic handshake detection and built-in stabilisation feature ensure that the footage is steady. Furthermore, the tilt and swivel screens allow you to compose the perfect shot while also providing exceptional video quality ranging from high to ultra-high resolution. Camcorders are frequently equipped with built-in omnidirectional microphones, which can record surround sound in some cases.
Q: Is a mirrorless camera suitable for video recording? best camera for music videos 4k
A: Over the past couple of years, they have gained a great deal of popularity among filmmakers, which may be attributed to their ergonomic design or the advanced technical features they offer. One thing we can say is that the majority of compact mirrorless cameras now have the capability of recording videos in up to 4K resolution. They include advanced image control as well as full-time sensors, among other things. Because they do not have an optical mirror, they are lighter and do not require the use of an external display for focusing and framing, which saves you money. Furthermore, when compared to DSLRs, they have a shorter flange focal distance, which allows them to be used with a wider range of lenses.
Conclusion
There is no doubt that our filmmaking equipment market is bursting at the seams with a diverse range of cameras. The sheer number of brands and features available can make making a purchasing decision difficult, if not impossible. Your budget as well as your shooting preferences have a significant impact on your decision. best red camera for music videos There is always a video camera within your budget that has exactly the features you need to shoot your next music video, no matter how small your budget is. We recommend that you choose from our list of the best cameras because their widespread use ensures their dependability and versatility. Furthermore, we recommend that you read our buying guide to gain a better understanding of the market.
best camera for music videos under $1 000

best camera for music videos 2020
best camera for music videos under 1 000